British Asian singer Navin Kundra is one of the few urban desi artists that have real singing talent. Though he may use it, he's one of those artists that don't need any auto-tune or fancy equipment to sound pleasing. Navin's voice quality is amazing!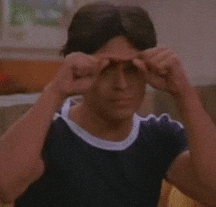 I'm actually frustrated that he doesn't get the attention he deserves instead of these teenyboppers that are out today, he is such an underrated artist.
Anyways, my man just released the song "Bandagi" which he shot in Italy. It's catchy, sweet and of course, his voice is just so dreamy. He is literally just passing out balloons and a little love to people in Italy as he tours the country for the music video. The video is so sweet and completely unstaged—it's actually tourists and the residents of Italy he met on the streets.
From the cobblestone roads to stunning churches, Navin's new music video is just as lovely as the song. Take a listen, you'll get why I have it on repeat.
Be sure to follow this cutie and join his #Mehbooba gang ❤